Let the professionals take care of it...eptos himenaeos.
interior painting & decorating
There is a reason why nearly all of our decorating work is generated from repeat business & customer recommendations. Attention to detail is our top priority. We believe that plenty of preparation & remedial work is key to achieving the perfect finish, & our use of masking techniques ensures that crisp, straight & sharp cutting-in lines are our trademark. Through the use of dust extraction equipment to help maintain a clean & pleasant working environment, our customers are treated to a pleasantly clean & tidy, mess-free experience when using our services.
friendly & polite staff
safe & clean working practices
dustless system
water damage & stain repairs
wallpapering
floor painting
free estimates
insurance work undertaken
exterior property painting
When the time arises to paint the exterior of any property it's usually wise to let the professional take care of it. We offer a massive range of colours & coatings to make your property stand out.
staff are City & Guilds trained in Health & Safety
scaffolding & access equipment taken care of
self-cleaning & micro-porous products
protective surface coatings
render repairs
front door refurbishment
fence spraying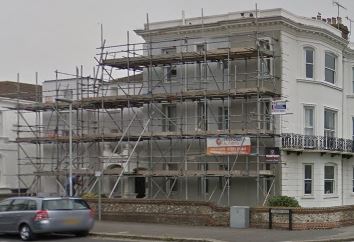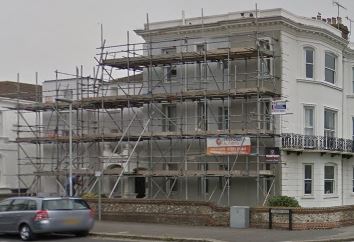 branded products bring great results
We have had fantastic results using the following products for our customers projects.
Dulux Trade
Farrow & Ball
Fired Earth
JUB exterior paint systems
Cole & Son wallpapers
Dulux Weather Shield
Trimite Global Coatings